How to create a measure for new sales prices.
I have Table A with items and Table B with margins. Tables are connected by "Type". If "Type" matches, then we need to check supplier and use the margin from that field.
I want to get f.ex.
New Sales price for
Item1 = cost price + 20%
Item10 = cost price + 55%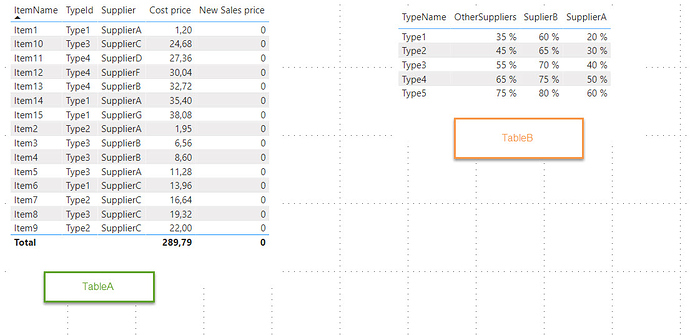 How to get values from Table B by headers? OtherSuppliers are all except SupplierA and SupplierB.
Pbix file is attached
Supplier.pbix (31.9 KB)
Thanks for help!