Hi there,
I watched your tutorial on Managing Custom Calendars - Time Comparison and found it very helpful because my company uses a 445 fiscal calendar and I've always struggled with DATEADD, SAMEPERIODLASTYEAR, etc.
I applied your measure to my work and got the desired results, however, it doesn't give me a total. So I went back to your tutorial and your example doesn't show totals either.
How can I get the column to total if/when I apply a filter. I added a Month filter to your example so you can see what I mean.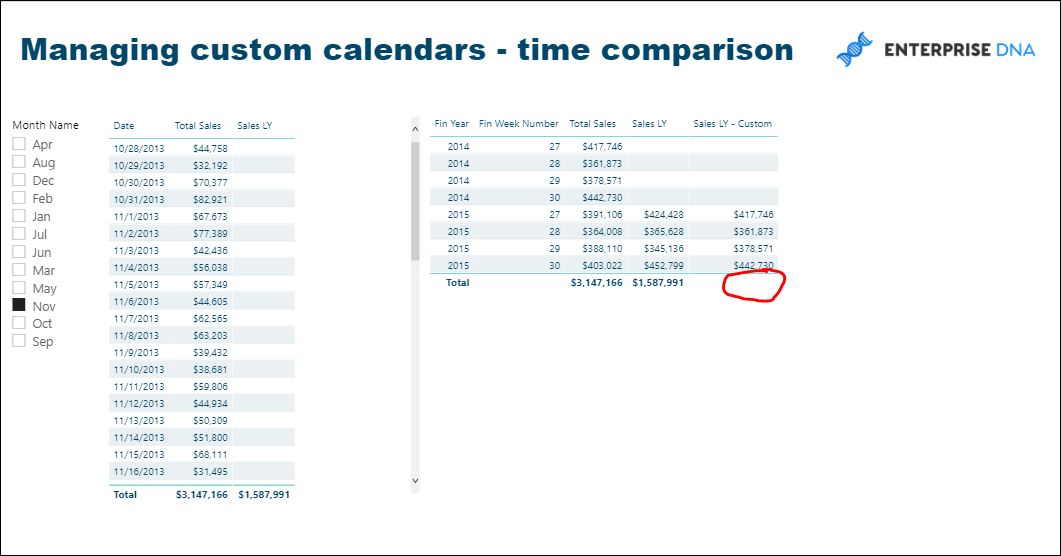 Also, I noticed that if you remove "Financial Week Number" from the table, you lose everything from the Custom column. I understand that it has to be there because it's part of the measure, but what if the user needs to filter by Financial Week Number and not have it be in the table itself? This example shows my problem. I need to show JUST Sales TY and Sales LY without the Year and Week # in the table itself. My users want to filter by those things. Here you can see that the Custom Sales for LY is blank.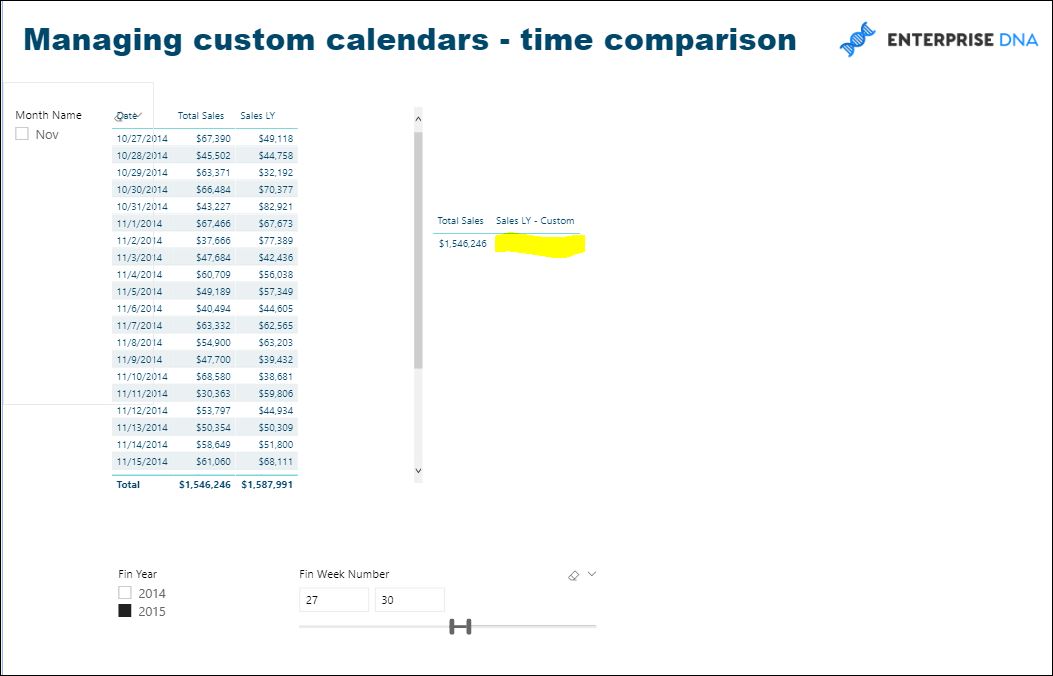 Thanks!
Rose