Hi Team,
I have data from transactions. we then calculated MTD, YTD and LY as attached.
When I try to show them on Matrix, I have MTD and YTD correct as per the Month selected. Last Year figure is also correct as by LY MTD. However we want the entire LY figure not MTD LY figure.
I can only do with 2 Matrixes overlapping. It is not a good way for drill down function.
Please let me know how to reconstruct it into one proper matrix.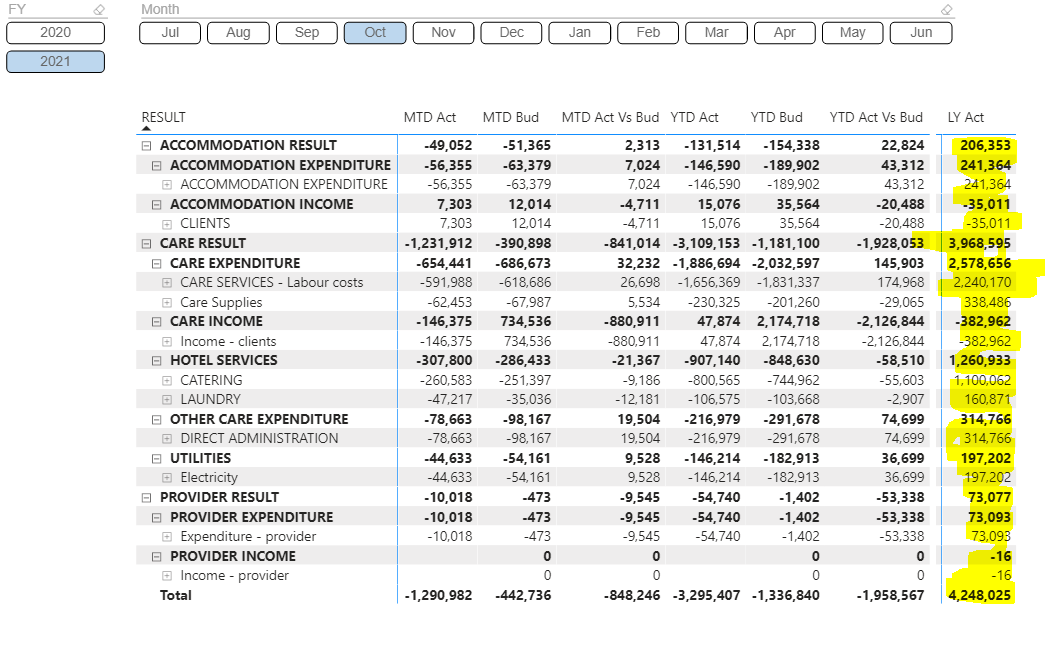 Thank you.
Regards,
Aye
MaskedData.pbix (1.2 MB) MaskedData.xlsx (1.3 MB)