Hi Team,
I have drilled down to transaction level from P&L as attached. However, the transactions are showing for only one column. I would like to drill down all the table transaction and I would like to see the transaction instead of only that column as follows:
At the moment, when I drill down Account 7890, I can only see description column "General Expenses - Non Operating"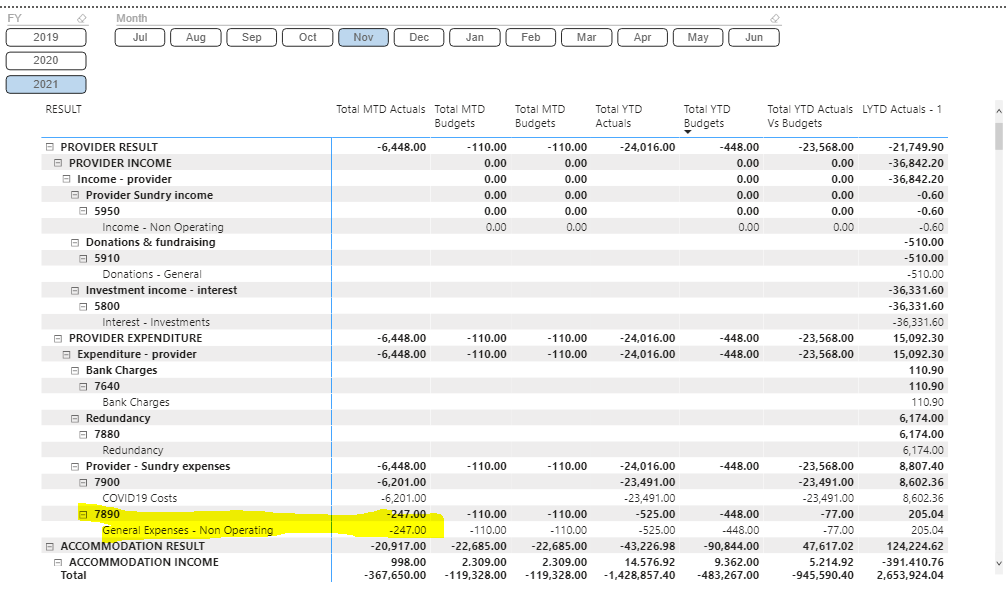 In stead I would like to get it directs to the actual transaction list for selected criteria as follows. I would like to see all the columns not only description column.


Thank you.
Please see attached masked data and the Power BI report.
MaskedData.xlsx (3.0 MB)
MaskedDataforTransactionsDrilledDown.pbix (1.0 MB)
regards,
ammu