Hi,
I would like to ask for some help with the need for extending my dataset in Power Query.
My data model consists of the following two tables describing the buildings for a few companies. I would like to extend the company table with three more columns, counting the number of buildings and adding up their capacity. Like the columns shown below in grey.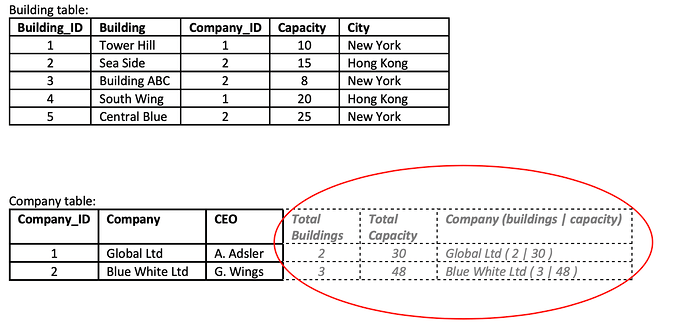 Can anyone explain the M-code needed to add these columns properly in my query? I tried to determine No. of buildings with COUNTIF, but couldn't make it work.
Thanks for all useful suggestions!