Hi
I can work with PowerBI DAX. But if I can't get the data I want to work with and don't have the skills to get the data. Then I have a problem. That is my situation.
The company I work in use a software in the cloud where we manage our project. I can get the data with GraphQL with queries inside the GraphQL in the cloud.
The UI for this look like this. Were I have an error.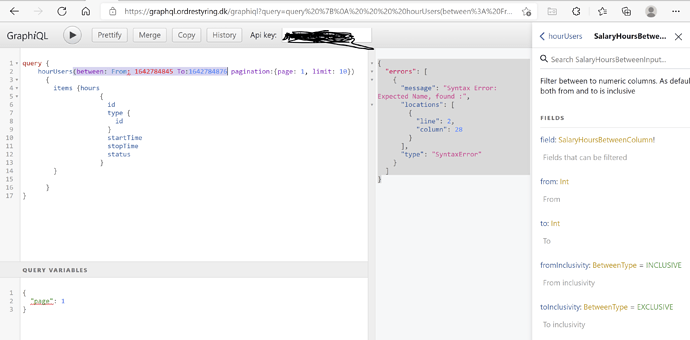 To the I write the query. In the middel the error. To the right some of what you need.
When the query is correct then it has to be incorporated in Power Query.
I have one query incorporated in Power Query.
Have connection from PowerBI to my data in the Cloud. But with one query.
In Power Query the one query I have to work look lik this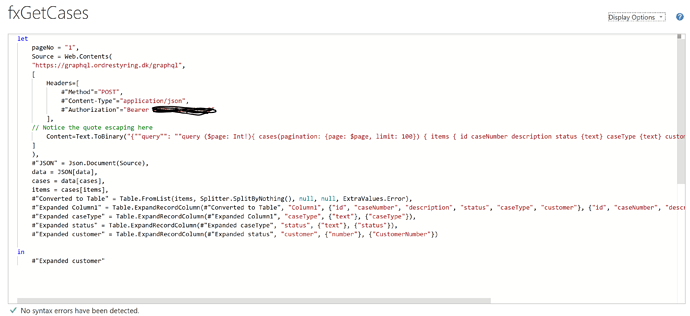 Can I buy the work from Enterrpise DNA, Where you made the work so data comes to Power Query and PowerBI. Where I can work from.
As I want an answer from Enterprise DNA I ask you @Melissa and you @BrianJ
Best regrads
Amdi