HI,
I would like to know how i get the actual average value of a 1 month moving average measure i created.
I have the column of the 1 month moving average showing here using this code
Total Cost 1M MA = 

IF([Total Cost (AED)] = BLANK(), BLANK(), AVERAGEX(
DATESINPERIOD( Dates[Date], LASTDATE( Dates[Date] ), -1, MONTH ),
[Total Cost (AED)] ) )
and what i want now is to have another column showing the average value of the above moving average column in each row the same value in order to create a straight line on my chart.
Also from this i can create a card displaying the average value.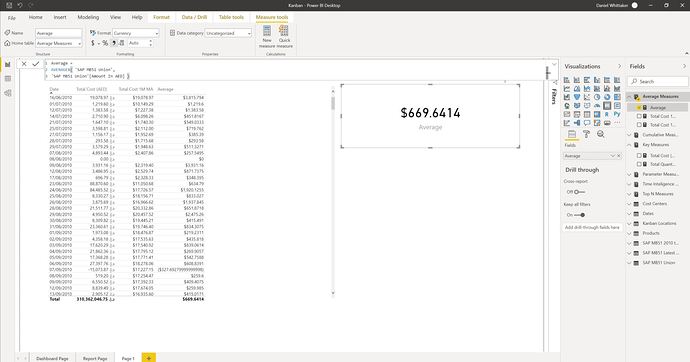 Unfortunately i cannot upload a PBIX as its too big
Regards
Dan