It's my first time working with fiscal calendar and I've already learned a lot from Enterprise DNA!
In this case, I am trying to get the data from last year day by day.
Right now I am getting the entire period like the dark blue line below. This visual is controlled by a fiscal month slicer.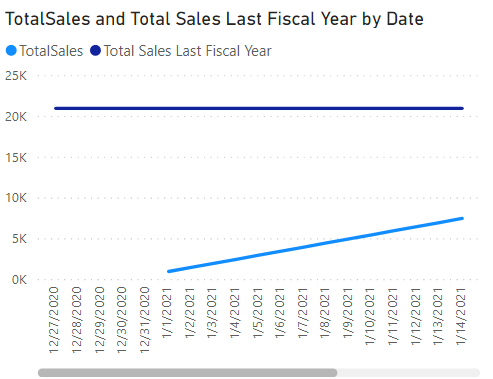 Here is a sample .pbix. Can you please point me in the right direction?
Fiscal Year Testing.pbix (738.6 KB)