Hello,
I have a set of data from an index of multiple materials, their prices, and their dates. I am trying to figure out how to seperate them within PBI and find their monthly average. I need to be able to change months depending on what my stakeholders need. I have only been working with Power BI for about 2 weeks now and am struggling to figure out which DAX functions to use to correctly portray this info.
This is what I cuurently have in PBI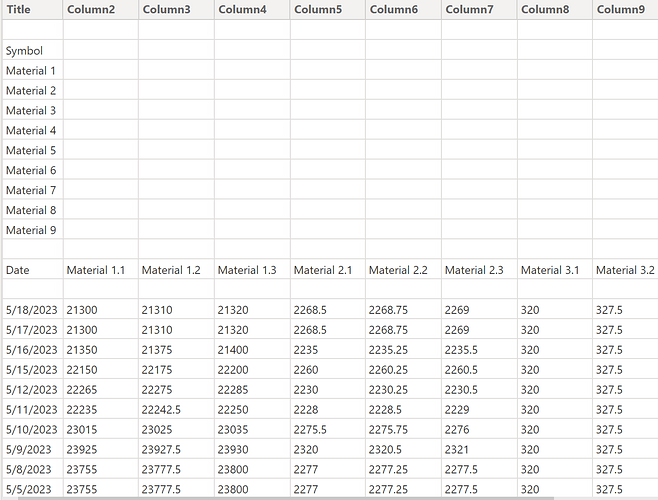 This is what I am looking to create.


Any help would be appreciated. I have uploaded my sample PBIX and my data set sheet.
Thanks in advance,
Kyle
Enterprise sample data.pbix (283.4 KB)
Material Price by date.xlsx (28.8 KB)