Hi EDNA Guys and Girls!
I need some guidance on how to accomplish a break-even visual with an intercept like shown below.
Currently I have all the values in independent measures showing in cards. I have tried both a line chart and scatter plot for the visual but with only the single dot per measure I am unable to get the required result with lines.
What I have:


What I need: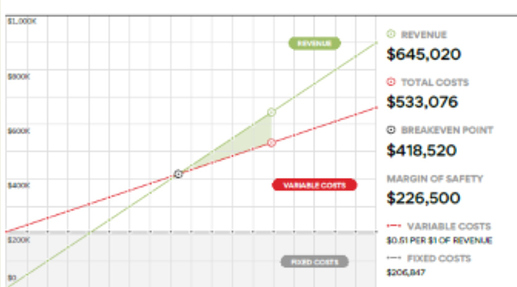 I have watched all the training videos in Budgeting & Forecasting. I have also reviewed the thread @ Breakeven Analysis. However neither show what I am trying to accomplish.
Thanks so much for any ideas!
Rhys Chappel