Hi All,
I am trying to build Financial Week Calendar in Power Bi but I need your help as I am not getting the correct answer. I have build calendar from 01/04/2018 to 31/03/2019.
I have created a column with Weeknumber starting on Sunday and then I have written DAX to give me
week. financial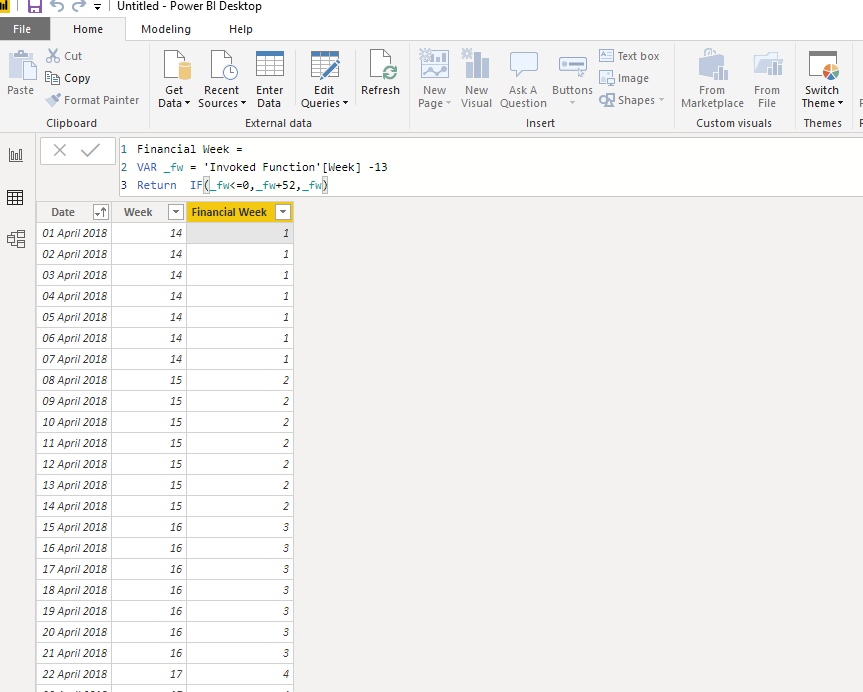 Unfortunately the formula is not quite right as 31/03/2019 is week 1 but it should be week 53.