I have a table with customer names. I've created 3 different measures which flag each customer as either New, Stalled, or Repeat (1=true, 0=false).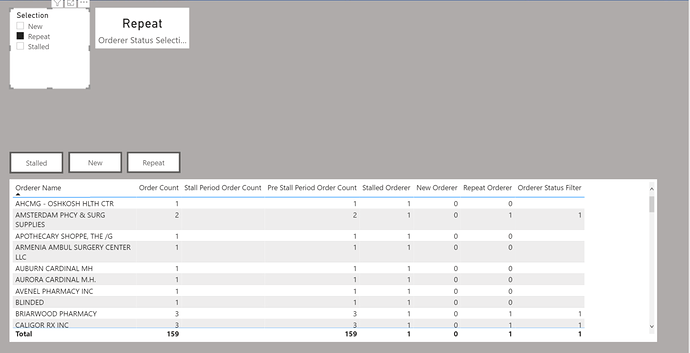 I'd like to create a filter where I can have 3 values, New, Repeat, or Stalled, where if you click one of those values, it displays only the list of customers which are flagged by that value. So if you click "New" it will only display customers in which there is a value of 1 in the "new orderer" column.
However, I'm not sure how to do this when the flag values sit in 3 different columns. I cannot create a single column that contains the values stalled, new or repeat, because in some cases, the same customer can be both stalled AND repeat.
Thanks for your help!