Hi,
I am working on conversion of Cognos reports into SSRS /Power Bi with tablular model in the backend.
One of the cognos reports have below expression for report filter.
[Date Time] = minimum([Date Time] FOR [Version])
I need to have same expression in the Dax ( which will be used in SSRS dataset) Below is the sample table I have.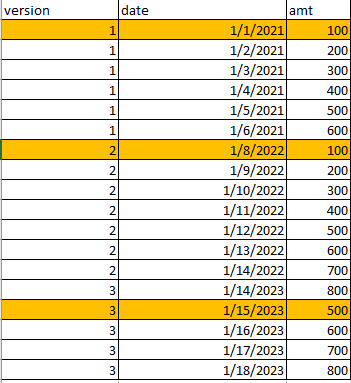 Any Help is highly appreciated.