Hi,
I'm trying to extract a string from a column, it is an error code and it will be found in between the text "errorcode:" and "errormessage". Not every row will contain an error message. The error code will be a number ranging from 1 digits up to 5 or 6 (Potentially more)
This is for my boss and it is a Tabular Model build. I'm aware that this sort of text extraction is best handled in Power Query but unsure if the Tabular Model can do this or not so it may need to be a DAX solution.
If I've not included enough information then please let me know.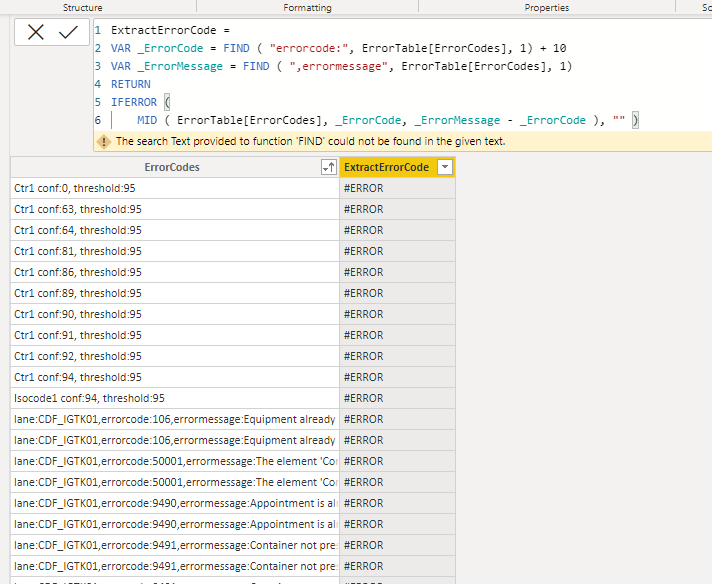 Error Message Extract Text.pbix (28.1 KB)
Thanks
David