— CAN YOU SOLVE THIS - EXCEL CHALLENGE 199 —
(Solutions in any language are also welcome for Excel Challenges)
List the count of dates along with Min and Max date for the rows in columns A & B where MM + DD = YY.
(Dates given are in MDY format)
For example : 12/13/2025 where 12+13 = 25 which is equal to YY part of the year which is 25.
Post answers in Comment.
(Your formula need not be a single formula. You can write multiple formulas to arrive at a solution. Also your formula need not be different from others as long as you have worked out your formula independently)
Download Practice File - https://lnkd.in/dnQ-N_7j
#excel, #excelchallenge, #powerquerychallenge, #daxchallenge, #m, #dax, #powerbi, #powerquery, #powerpivot, #sheets, #googlesheets, #data, #analytics, #businessintelligence, #finance, #office365, #python, #r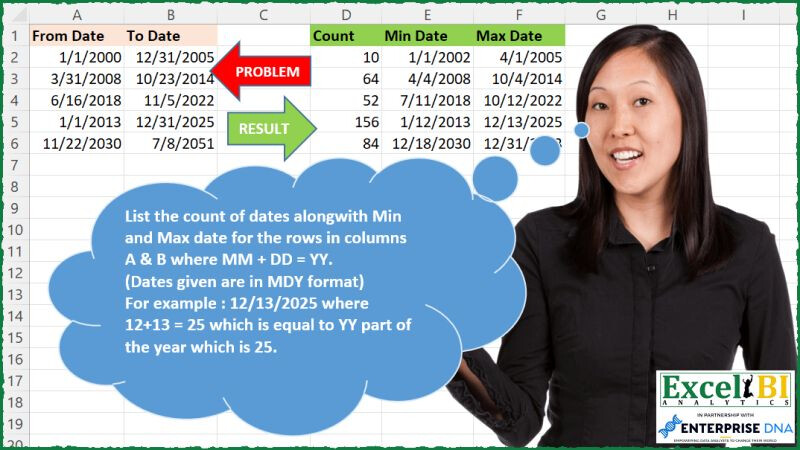 LinkedIn Post: