Yes, I know we aren't talking Excel here - but most of us came from an Excel background, and remember how excited you got when you found a new FREE addin that really changed how you did things?
Well, I think that for many of us, this will still excite you. I was going through my YouTube feed this morning, and found this video from Mr. Excel:

But this isn't actually about the date picker (which is pretty amazing itself) - this is about another addin I found from the same creator: Sam Rad (Radakovitz) - http://samradapps.com/mainmenu
The addin I'm talking about is called "Fake Data", here is a screenshot on the addin.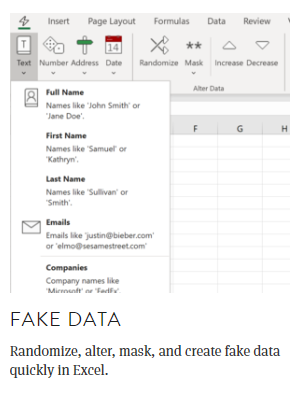 "Randomize, alter, mask, and create fake data quickly in Excel."
My first thought - what a great thing for folks trying to create random data to demonstrate PowerBi tricks!
I have downloaded to my Excel (I'm using O365 loaded to my computer), and was able to create this random data by highlighting the range and selecting the data I wanted from the options in the ribbon.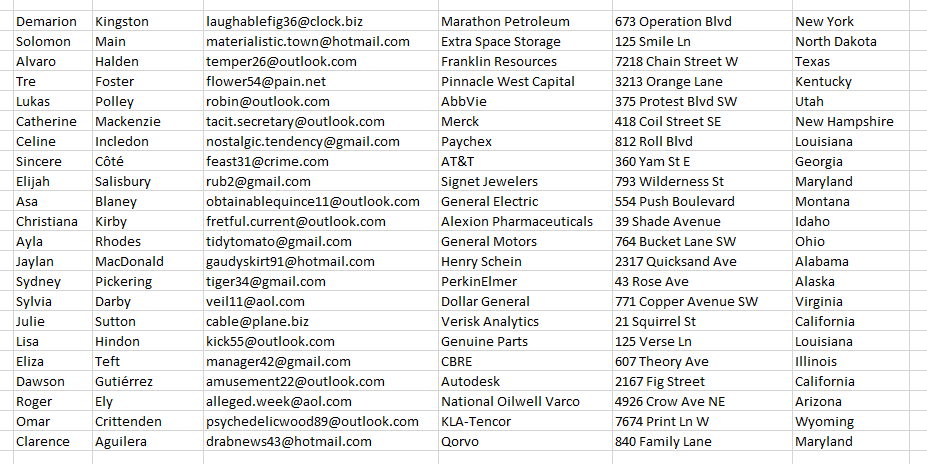 (each column was added separately, so they are not actually related to one another in anyway)