I am trying to connect to equipment data through an online link that a vendor provided. Here is how it looks when I bring it in.

I expand all columns out and edit but when I close and apply this is the error I get on PBi Desktop.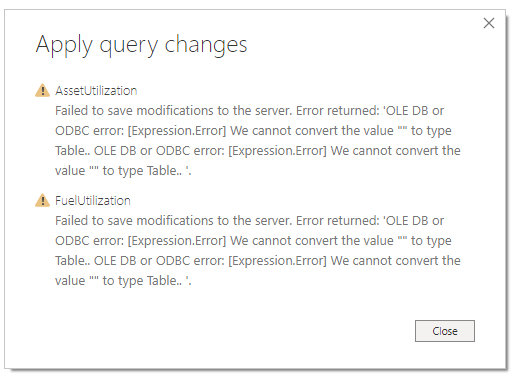 Any advice on this would be great.
Thanks,
Ryan