Hello,
My fact table contains millions of rows of transactions over many years. Each transaction is a violation type, parking fine amount, address, time and date. There may be multiple types of tickets, on the same day, at the same time and at multiple locations etc. The only caveat is that the transaction number (ie Ticket number) must be unique.
So, my question is, I am using Countrows as my "Quantity" measure:
Total Transactions = COUNTROWS ( 'Jan 2016 to July 2021' )
Will this present a problem for me later on in my analysis?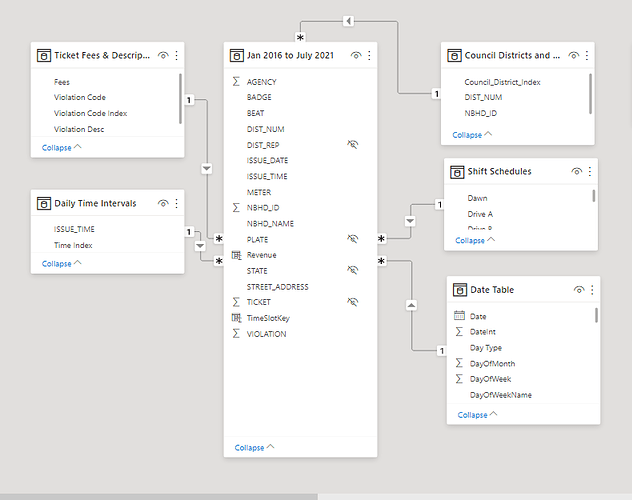 Hope this is clear about what I'm asking. Thanks in advance!