Hello Sam,
I have viewed your video of dynamically change information within a visual via slicer. And currently I have a requirement from client to dynamically show Clustered Bar Chart by Quarterly or Yearly within the visual by Slicer.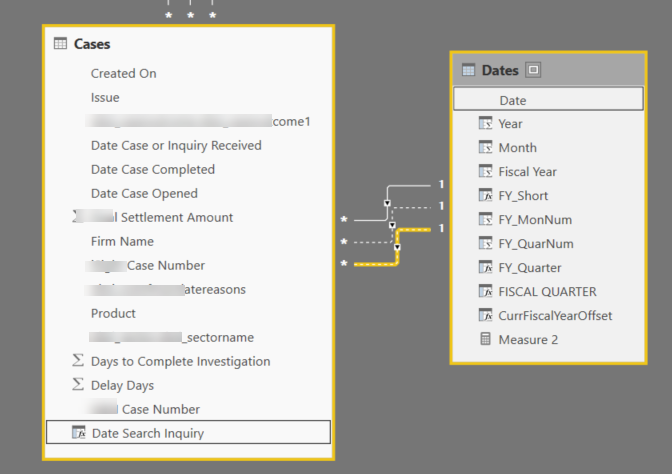 More information about fact table ("Cases" ) and "Dates" table. In the Bar Chart, I use the in-active relationship. and the Measure are recorded below:
Firm (Inquiries) = 
    calculate(
DISTINCTCOUNT('Cases'[Case Number]), USERELATIONSHIP('Cases'[Date Search Inquiry], Dates[Date]))

Sector (Inquiries) = 
    Calculate ([Firm (Inquiries)], All('Cases'[Firm Name]), USERELATIONSHIP(Dates[Date],'Cases'[Date Search Inquiry]))

Fiscal Year = IF(Dates[Month]>10, Dates[Year]+1, Dates[Year])
FISCAL QUARTER = 
    Dates[FY_Short]&"-"&"Q"&Dates[FY_QuarNum]

I would like to know how to create the slicer to dynamically change between Yearly and quarterly chart? Thank you.