Hi, I need to dynamically calculating "7 days bucket" based on a date range (date filter)
See below:
TheDate column contains AllSelected() dates from my date filter.
And I need to write a dax query to produce "dynamic Week" column value. Where I always start counting the 1st day selected as my 1 day of the week… and counting 7 days for a week… and assign "week #" bucket accordingly.
I am stuck. Not sure where and how to start. Could someone guide me ?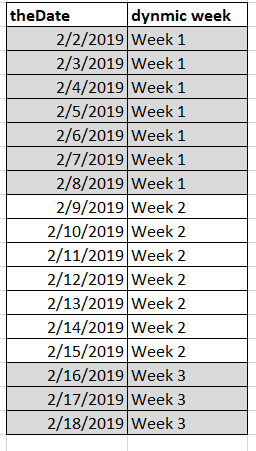 Here is the pbix file to play with.
PAS-New- AccessNumber attempt - added open orders compute.pbix (1.0 MB)