Hi All,
I'm not able to crack this, can someone advise, how should I achieve the below condition.
If my user selects a value from the Dynamic x-axis and the same has been given as filter like partners in this case.
I want to have a dynamic dax query which would only display the "Direct" (as selected here) bar and others should not be displayed. Similarly, if I select "Nature of Business" under dynamic x-axis and "bus_type" under filters then the user should be able to see a single bar of that selection.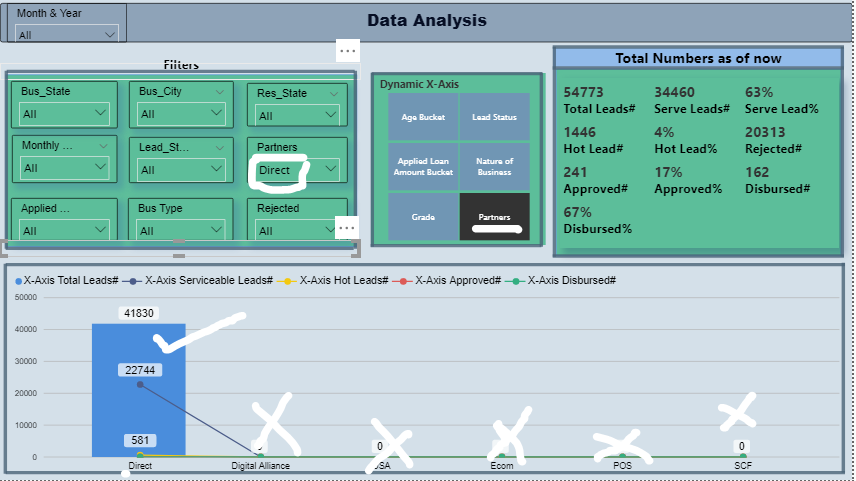 Please advise. I'm also attaching my pbix.
Data Analysis.pbix (1.0 MB)