Hi team.
I am working with a table that summarizes the generated the loss of potential energy that could be produced. The table includes the event starting date and time, duration, and energy losses. It also includes some descriptions of the event.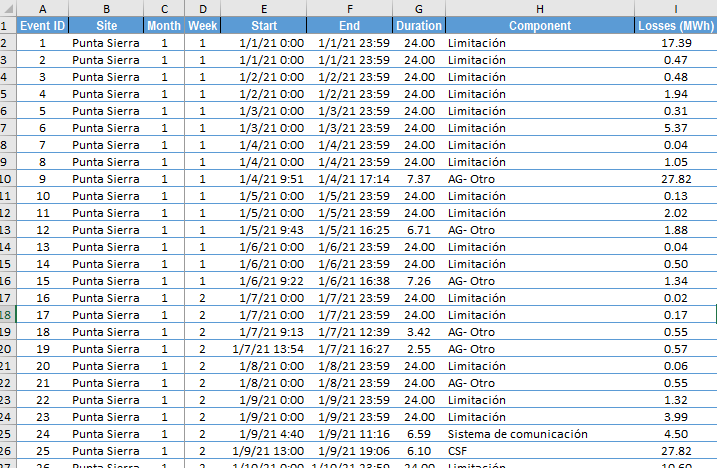 The problem is the I need the hourly energy losses because I need to merge it with a table that has the actual generation by date and hour. Hence, I need something like this:

I did some work with the Sequence formula in excel but I never got what I needed. Do you have any sugestión? I guess it might be trough DAX or the query editor.
I am only attaching the excel with the tables because I didn't get to anything decent in Power BI.
Cheers.
Events - Wind.xlsx (493.2 KB)