I tested a Direct Query for my calendar table to a dataset published to the PowerBI Service.
I now want to go back to import.
I have not been able to find a solution.
I do not have this option in my view: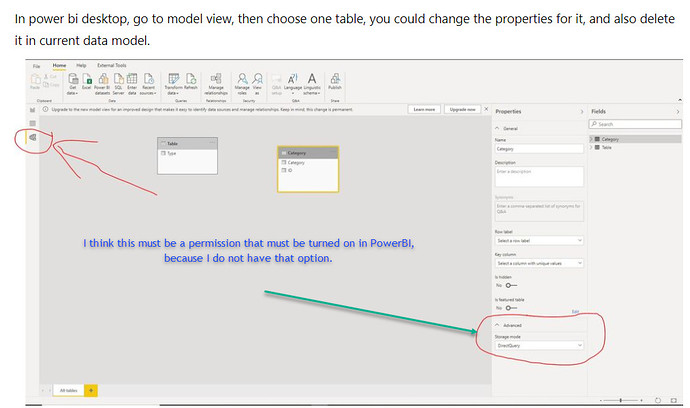 I think it may be a system/permission setting?