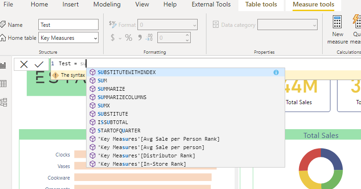 Hi Team, sorry if this is posted to the wrong stream. I have been playing around with the options settings in power BI and now get the m code intelli sense prompts when using the new measure bar. (See picture)
I have also installed tabular editor.
Does anyone know how to revert back to the traditional intelli sense?
cheers
Steven