Hi there, this is my first post in the forum. Will try to be brief, thanks!
I have monthly budgets which I would like to allocate per day.
To do so, I calculate the days in date context, no problem with that.
Problem comes when I try to calculate the days for the budget context, which is FY_Month.
I tried to replicate this from the "introduction to budgeting course".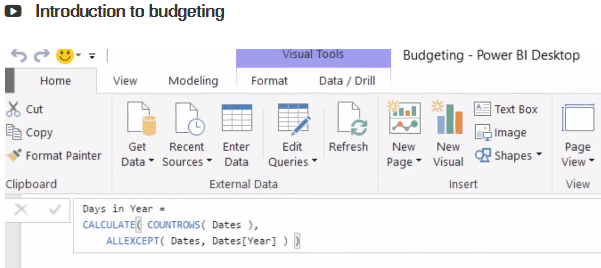 Therefore, the logic I have used is:
Days in FY_Month = CALCULATE(COUNTROWS(Dates),
ALLEXCEPT(Dates, Dates[FY_Month]))
Having done that, i get all the rows in the date table. 1856, as if the filter in allexcept had not applied.
Thanks in advance for your help.