Hi Experts,
I am struggling to get the formula below. Attached is the data set. Please help me.
Attaching the .pbix file.
Invoiced Amount = Total Amount Based on VHDUN Number for the current Date and remaining date it should display Closing (As per the below screen shot
Second thing I need to highlight the dates where ever it amount is crossing the line.
Please suggest and let me know if you need any further more details.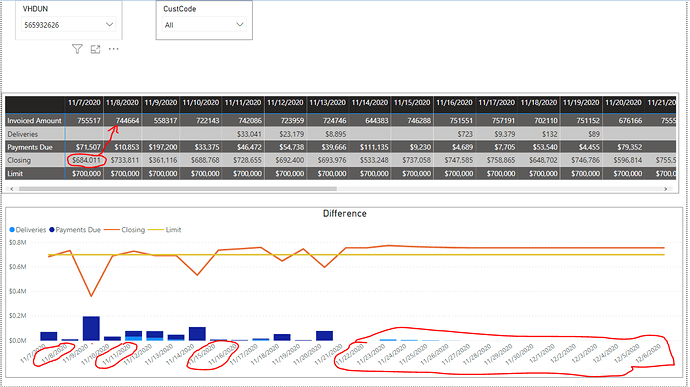 Any help greatly appreciated.Text.pbix (1.2 MB)