I´m having an issue trying to change the context for totals in a dax calculation. The scenario is simple, every month we update the forecast for the year. In January we forecast 12 months, in feb 11 months and so on. The scenario would be something like this: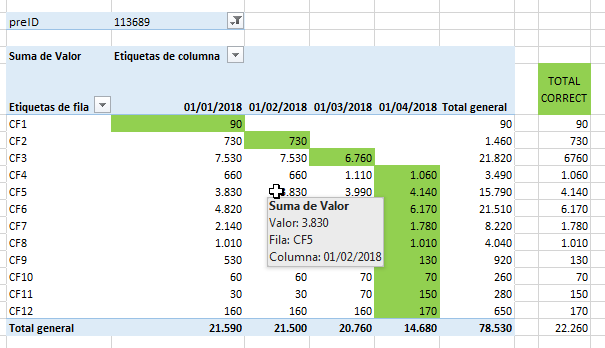 The issue arises with totals, as we update the forecast some data are consolidated and thus the "correct" total should read as stated in the image above.
With this formula I´m able to retrieve the last forecast
=CALCULATE([ValorFsct];LASTDATE(Tabla1[FechaPronostico]))
but I´m not able to make the total right. I´m sharing the excel file with you to see if someone can help with the issue.
Thanks in advance for your help.