Evening All,
I've been struggling with this issue for a couple hours now. It's probably a simple DAX formula but I can't function right now. I apologize for not having an example but my battery died and relying on my phone right now.
The Question:
How to sum a column based on the common values of another column, much like a pivot table does in Excel with a Grand Total at the bottom. It's more of a subtotal and then a Grand Total.
Here's a simple example: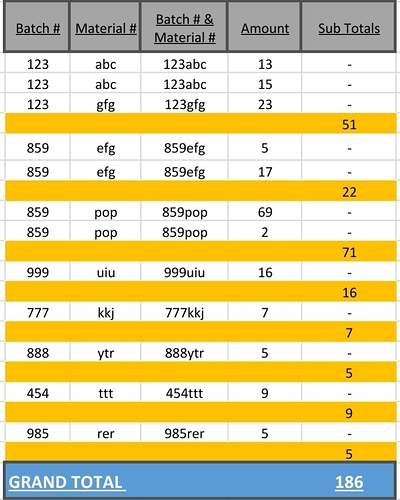 The aggregation needs to happen when there are common values in the Batch # & Material # column. This needs to be very dynamic to account for lots combinations of Batch & Material #s.
Any help would be greatly appreciated.
Thanks in advance.
-Silvio