The header text for each of the 3 slicers below is set to 12pt, but the "Date Range" header is reduced in size.

In the visualizations tab, I see the reason why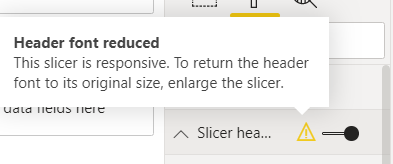 I do not want to enlarge the slicer. If I enlarge it enough so that the header font size is not reduced, then it does not match the height of the other slicers.

It seems like this is a known issue (feature?) Is there a way to disable this behavior or a recommended workaround?
Thanks,
Dean