Today after I added my date table I noticed that I no longer have the option of picking the hierarcy as Sam has demonstrated in several of the training videos. I have been able to see it and use in until today. Not sure what changed. Attached is just a simple PowerBI file and a screenshot!
The first shows what I am used to seeing.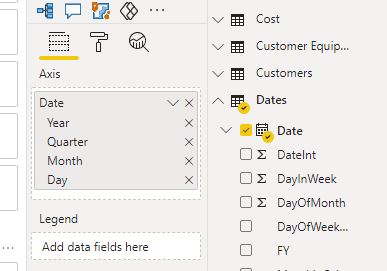 !
Now what I get when I click on the down arrow is a dialog box.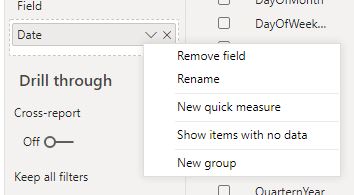 !
I don't know if I am missing something or if something has changed.
Corporate ScoreCard.pbix (1.4 MB)