What sorcery is this? My squatter chart does not have error bands…
In my version it doesn't have it either
So, when you don't have this feature what you need to do?
… I guess we have to use a line chart and put exactly over the scatterplot …
the illusionists strike again
ok let's keep it as the next challenge

by now…
please find attached my solution to the original workout.
I think scatterplots are very cool !!!
ciao !

Workout 012 - Scatter chart Quadrant highlight - Roberto Ravani OK.pbix (453.9 KB)
Hello Friends!
Find below my origin visualization set (PBI file may include some additional tables / measures that was not used to create this particular set of visualization).
Workout 012 - Gustaw Dudek.pbix (1.4 MB)
Have a great day!

This column chart magic needs some serious deconstruction and thinking about

OK, I'm having a hard time re-constructing the exact steps and necessary additional measures to create the background chart. Is there any chance you'll make a tutorial in the near future?

Hello,
How it is interacting Slicer while selecting Custom option
and its popup ( click to configure benchmarks ) text Button and while clicking None, average, medians and its disappear
Create a measure to hide/show the text button if the "custom" are selected. Likes this: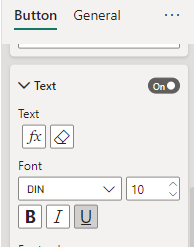 Hi,
I can't save my bookmark to hide Group 1.
Could you help me please.
Thanks.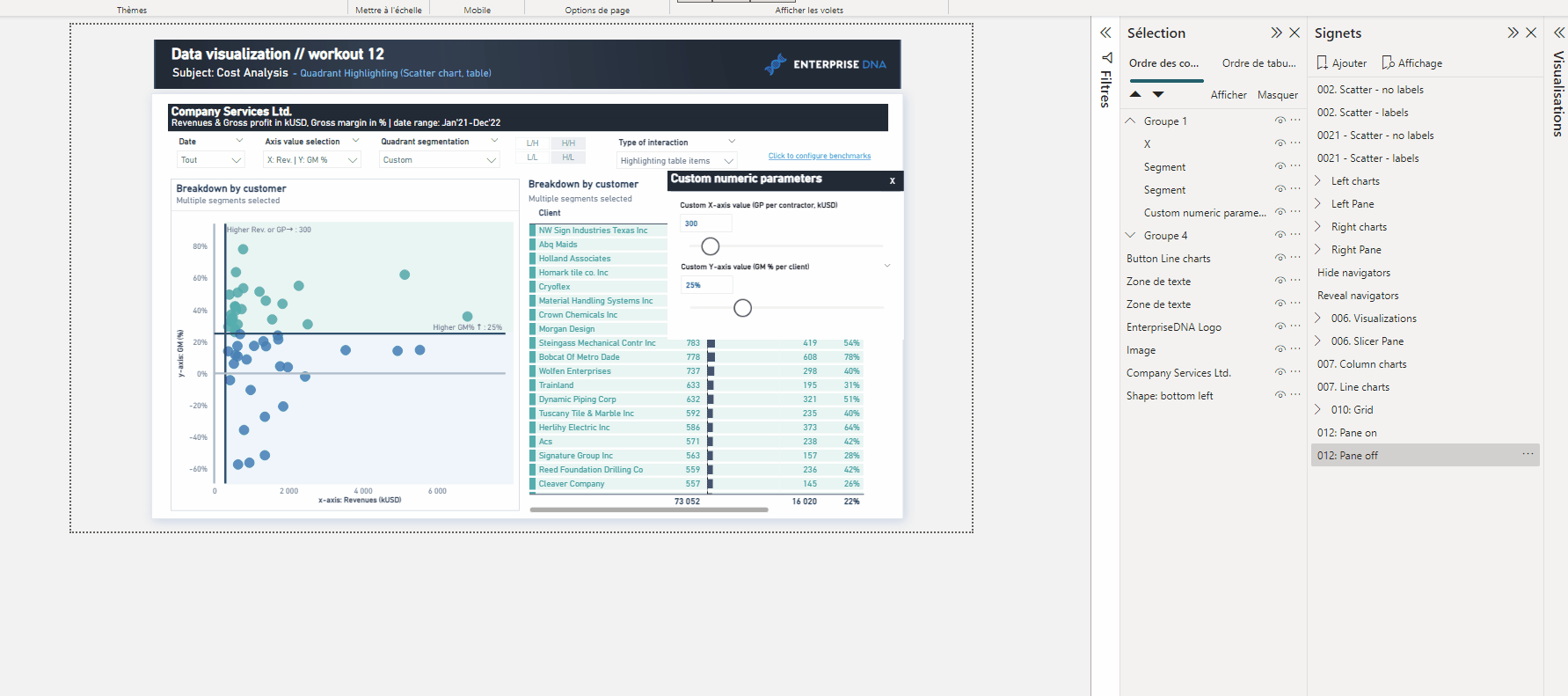 Try with All visuals instead of Selected visuals in the bookmark's settings when you update it.