Hi all.
Just wanted to know after doing the advanced data modelling.
Is it okay to have more more than 4 layers in a data model? If someone can please give me some advice.
I am not sure if having 4 layers within a data model is "Over-Kill". but i thought this would be the most intuitive way?
So my "Product Sub-Category" even though its a fact table to my "Product Category" its also a Lookup tables too. So am i correct with the following
Data Model Design (it is fine to have 4 layers)??
Product Sub-Category is this places correctly? Along with all my relationships types in model?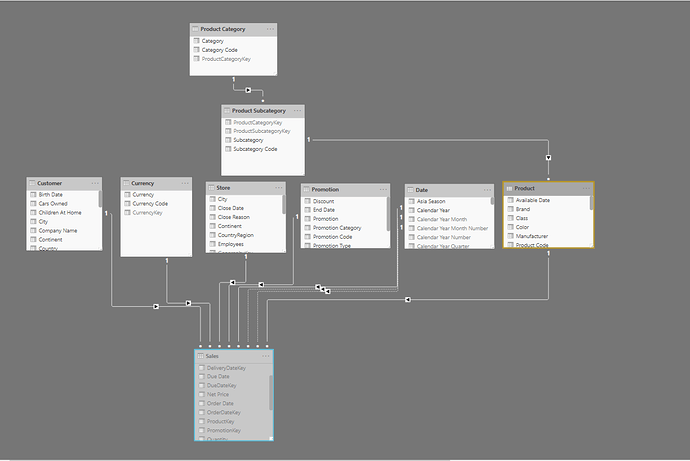 Appreciate any input
Thanks in advance.