Hi everyone,
I am currently trying to compare stock on hand against open quotes. As my current data model stands it all works accordingly however it is incredibly resource hungry and often wont load due to this or the scope of date i am looking at must be significantly reduced. This is my current data model setup and i am only utilising simple dax formulas such as sum within the table.
Data Model
(Stock Group = Lookup Table) (Inventory Warehouse = Fact table of stock on hand) & (Open Quote = Fact Table)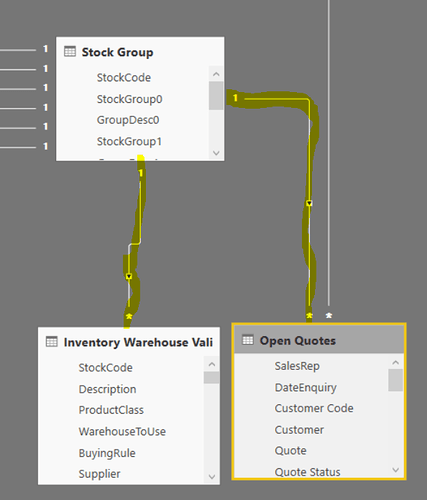 The tables are connected via Stock Code.
This is the content of my table that is very slow: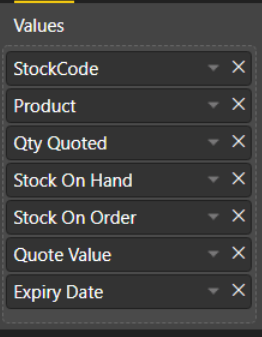 Let me know if you need to see more information
Cheers,