My team has developed an app to track employees' time off balances and requests. Below is my current setup.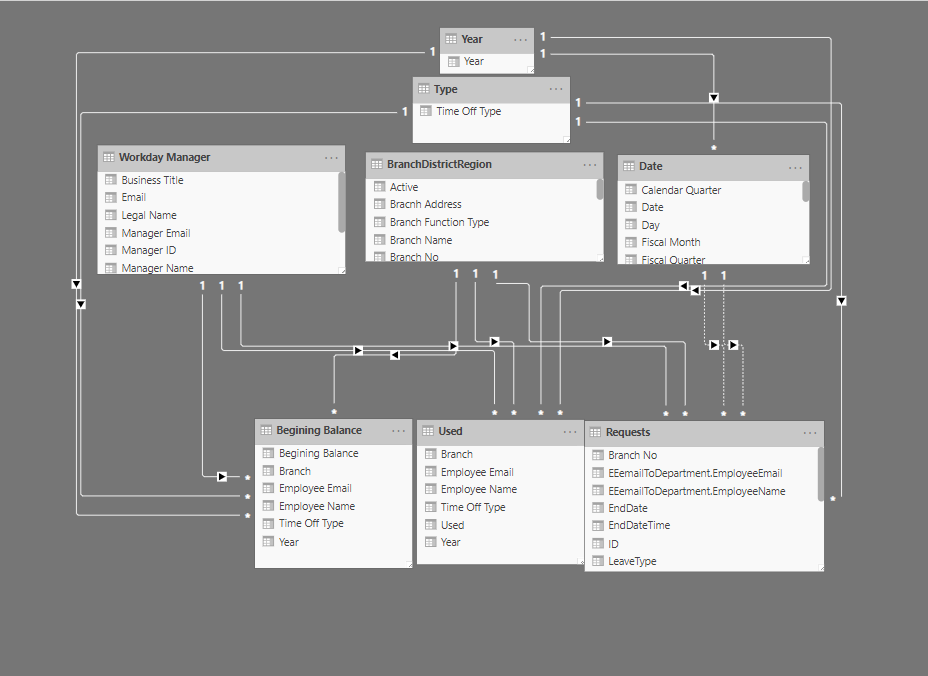 I'm using WorkdayManager (Email as link) and BranchDistrictRegion (Branch Number as link) to slice my fact tables at the bottom. Now, I have a measure called BalanceLeft branched out from BeginingBalance measure (from Beginning Balance table) and Used (from Used table). And I want to show employee's BalanceLeft by manager and by BranchDistrictRegion. I feel that my current setup will not work because I cant visualize how BranchDistrictRegion is gonnna slice Employees Name from WorkdayManager table.
Should I add an Employee table between like below as an intermediary dimension table?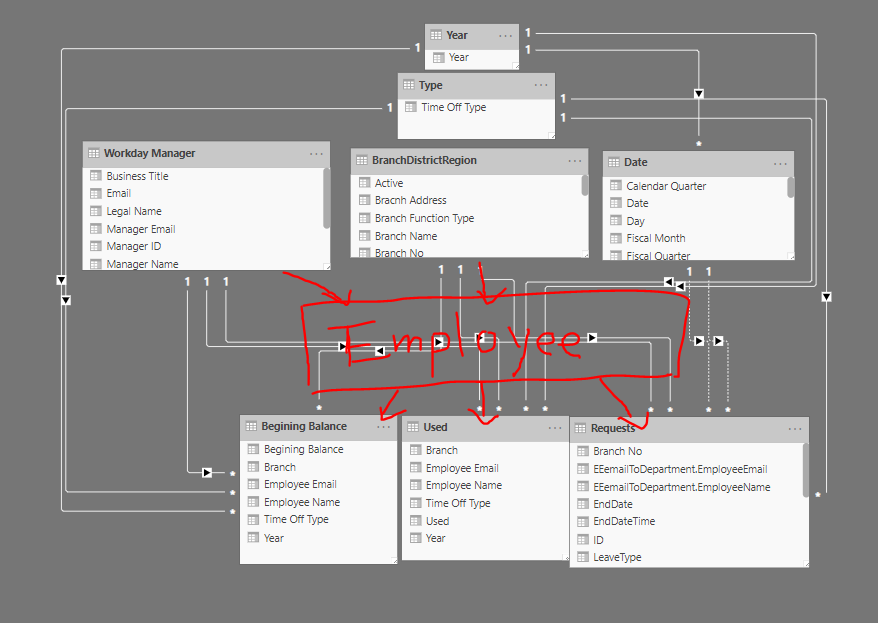 If yes, then the problem becomes that I dont have a ready-to-use Employee table with both email and branch number that can slice all three fact tables. In this case, should I just create a calculated table to create a "local" employee table from Beginning Balance table since it has email and branch number?
Thank you!