Scenario:
I am trying to convert intense tabular data into Power BI report. For this purpose, I prepared many tables of similar nature but having unique data values. Each table has 4 columns.
1- Scenario
2- Year
3- Process or Process Set or Commodity or Commodity Set
4- Values (Energy Use or Energy Supplied or CO2 emissions or Capacity GW)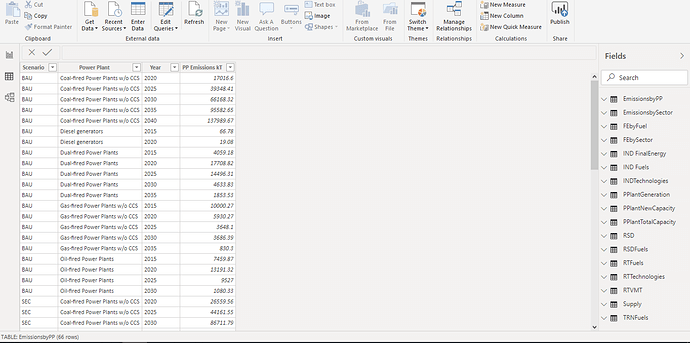 Problem:
At present, I have imported all the tables separately and made visuals for each table without any integration among themselves. For instance, I am not able to construct the appropriate data model and each table lies on an island.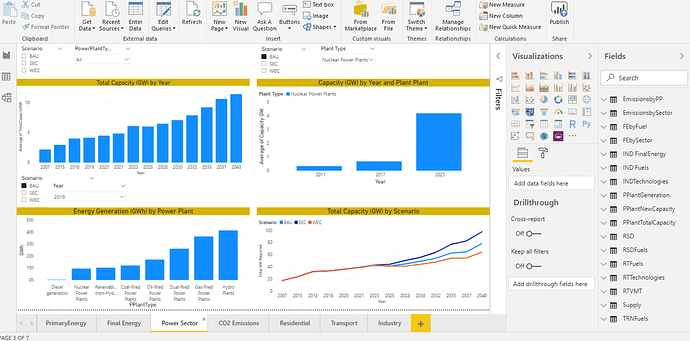 I want to prepare the data model having dimension tables and fact table. Because of mismatched data in two columns, I am not able to append the table.
Requirement:
What's the appropriate way to model this type of sector so that, I could be able to slice and dice data comprehensively. How can I develop the functional keys to join these tables?