Hola EDNA - requesting help with data labels.
Need first and last non-blank data label to appear for my base, although in this pic I only show two different lines. I will typically have four to six, for 13 weeks…it can look harry.

I would like the base, because it's a constant line, to only who up @ the start and the end of what ever range I select in the date slicer. Please see screen shot and attachment.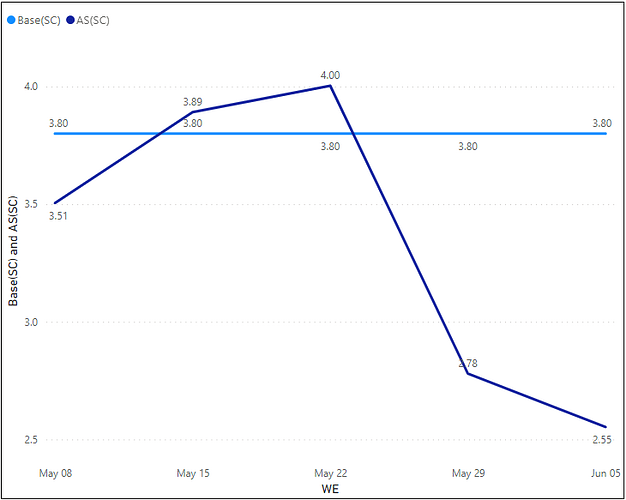 DM-XT.pbix
(198.7 KB)