Hi Team,
I want to customize a Gantt chart. I am using Gantt chart from the app store(Gantt 2.2). Basically I want to do 3 customization.
show category label as day of month instead of date.
Adjust the width of the bar based on the data label
Conditional formatting of colour based on the duration.
Attached below is the snapshot of my requirements and sample PBI file attached. Is it possible to do it in this custom visual or I will have to use Deneb? I am new to Deneb so I am not sure if that is achievable in Deneb or not?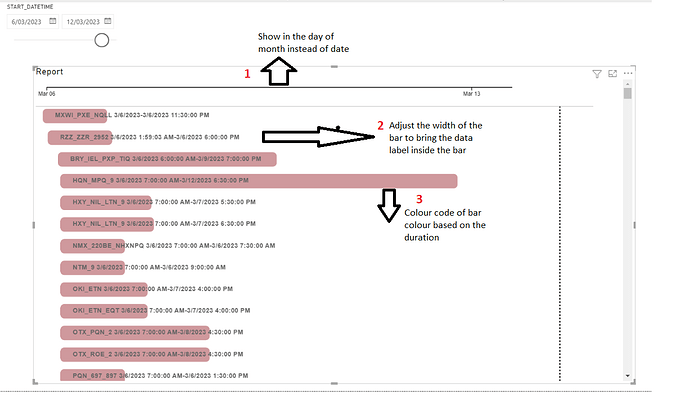 Demo Report Gantt 2.2.3.pbix (8.8 MB)