Hello,
I am looking for prospective customers who bought certain products but didn't buy a particular product and want to get a list of those customers.
For e.g.: In the attached pbix, I am looking for customers who didn't buy "fungicide" this year. Out of these 6 customers, 4 of them (408, 697, 1343 and 2332) are those prospects. They didn't buy it last year either but I am interested in this years sale.
2837 and 4441 bought those so I don't want to see them in list.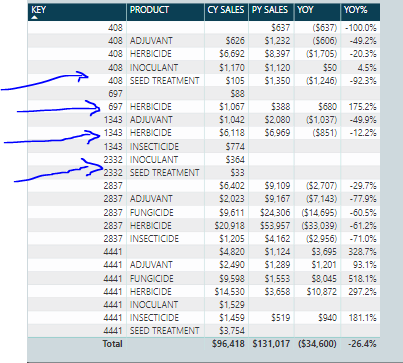 If I use slicer based on product, then I see customers with those products, I am looking for opposite of that.
Thanks in advance ~
-RK