Dear Experts
I have a table called campaign with the following columns:
CNO : Campaign No
Start Date
End Date
Campaign Cost
This Table have 1:m with Table customers to indicate which customers belonging to a campaign
as shown in the pciture: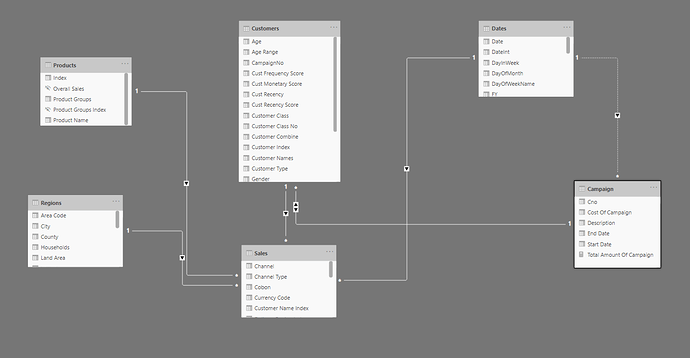 I need to calculate how many customers engage in each campaign and how much they spent
and if the Total spent by the customer withing this period covered the expences of the campaign
or not.
The challange that I have is I'm not able to active the relationship between Date and
and Campaign table so what sort of changes that I need to overcome this challange
either by changing the relationship of the structure or do DAX script to do this.
Note : Already I did two measures [Total Sales] and [Total Customers] To calculate the sales and No of customers, The resources attached with this email.
Customer Data 1.3_RFM Trail.pbix (1.5 MB) Learning Summit Nov18 - Data Model.xlsx (3.9 MB)