Hello,
I have a problem where I have WTD, MTD, and YTD actuals for different categories.

I've slapped together a visual that looks like this: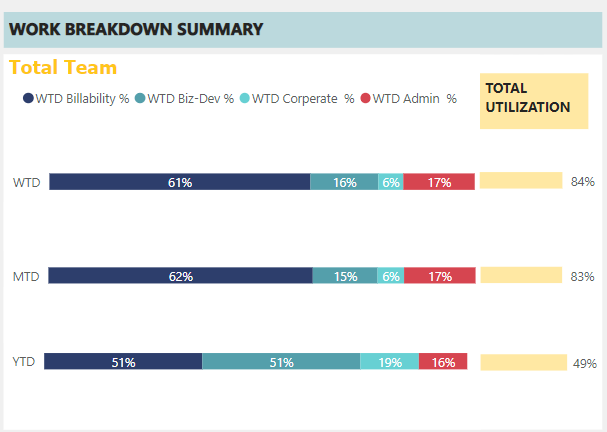 I did this by layering a few different visuals on top of one another, but it's sloppy and doesn't work the way I want it to.
My question is: Does anyone know of a good visual where you can create a stacked bar chart with different categories in the y-axis?
Any insight is helpful and appreciated.
Devin