Hello,
I am struggling to get a DAX equation right to calculate a cumulative total by group and year.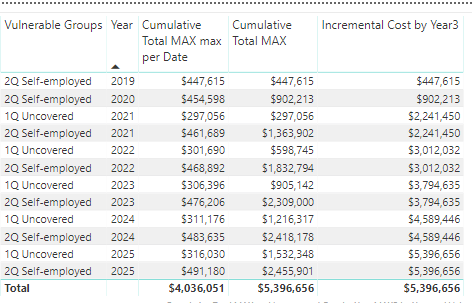 I have a cumulative total that I want to convert to an annual cumulative total. I am using the following DAX which I modified from the related video.
Incremental Cost by Year3 = CALCULATE([Cumulative Total MAX] , FILTER(ALLSELECTED(Dates[Date]),Dates[Date]<=MAX(Dates[Date])))

Unfortunately, for many years, the totals are more than the sum of their parts. Thanks much for your kind assistance.
Here is a link to my .pbix file in case it is helpful. Cost and coverage model