I am struggling to get the cumulative total to work for this setup. I have gone through the videos and no matter what I do, I am not getting a cumulative total.
Here is the data

This is my measure:
Cumulative Total = CALCULATE(
[TotalLosses],
FILTER(
ALL('Dates'),
Dates[Date] <= max(Dates[Date])))
This is the measure TotalLosses
TotalLosses = sum(LossData[ rptdLosses])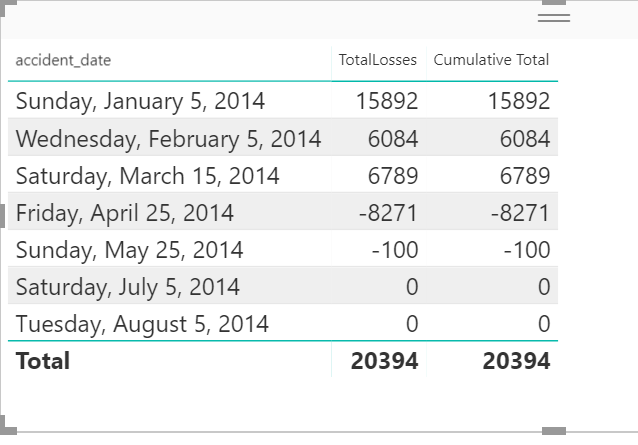 I have a date table and it has a relationship to the losses table on accident date.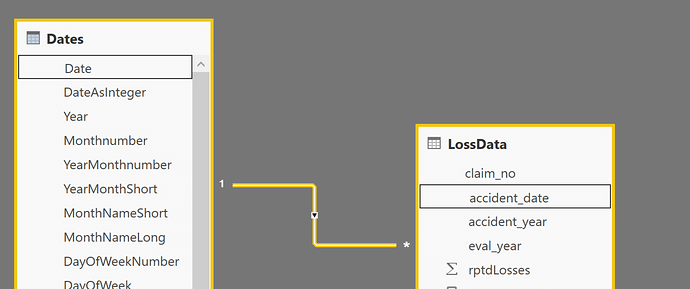 What am I missing? I am sure I am missing a fundamental concept but no matter what I read and try I keep getting the same result as TotalLosses for Cumulative Total rather than a cumulative total. After I figure this out, I need to actually do the cumulative total by Claim number so that for each claim number it adds up the losses to date for that claim.
Thanks in advance for any help that you can give me.
Dawn