Hi,
I am new to power Bi.
I am having issues in data modeling in power Bi.
I have two tables that I need to connect.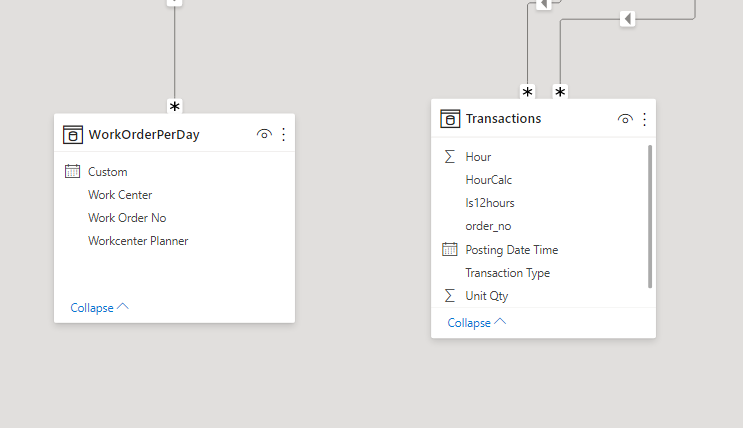 WorkOrderPerDay .WorkOrderNo = Transactions.order_no
Both of the tables have more than one record for order_no in each table which makes it to have many to many relationship. I tried building a bridge table but that did not help.
I need assistance with connecting these two tables. Can someone please help?
I have attached the .pbix file.
Production EfficiencyFINAL.pbix (3.0 MB)
Thank you very much !!!