Dear experts,
I have one table (Table1) with Customer ID, DOC ID and value, and I've managed with multiple merge funtion to generate a new table (Table 2) with all the unique combinations and the sum of the values. But since the number of DOC ID's per customer is variable, I need to do additional merge in order to have all the combination.
Is there any function in power query that can create a table with all the possibile group combination?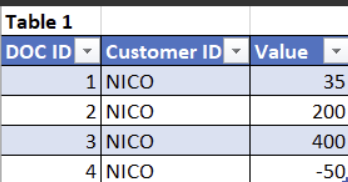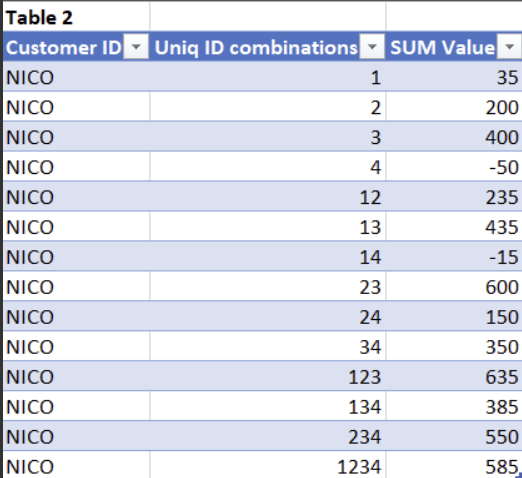 Also I want to create the third table having the Unique ID combinations and the containing ID's.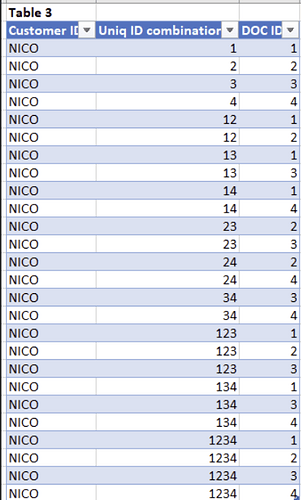 Thank you in Advance,
Kta