Hi all gurus,
I have been working on a Covid -19 data model based on information from European Disease Prevention Centre. The data is presented in daily new cases and deaths, not total cases. Please see attached my model and source files.
Country_Flags.csv (21.8 KB) Covid 19 Data.xlsx (234.9 KB) COVID-19 Dashboard.pbix (491.0 KB) Data_Extract_From_World_Development_Indicators.xlsx (290.5 KB)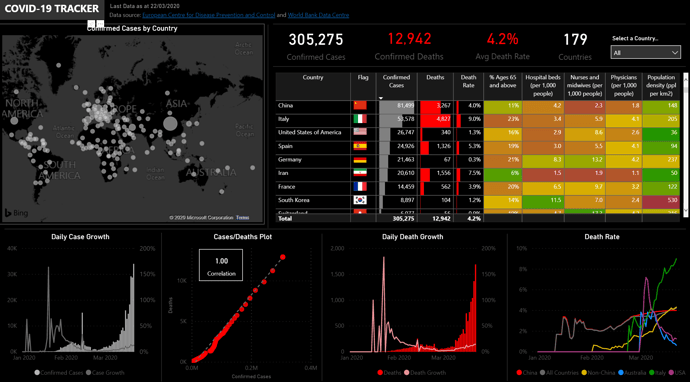 Recently I found a nice chart on an article and am triggered to replicate as it would be nice to show the speed the cases have grown since the first 100 cases.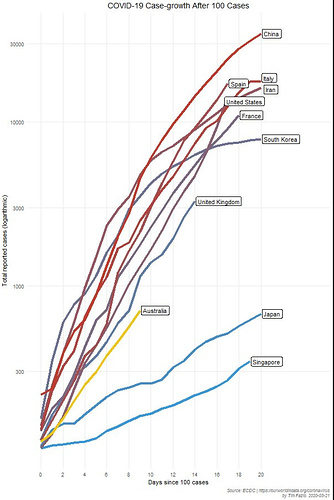 I'm hitting a road block where I don't know how to reset the date on which the cases pass 100 as Day 0 and so forth.
Any ideas to solve this interesting problem is welcome.
Many thanks!