We have a dataset which shows the number of events that are related to a business unit. Some events are completed in time and as such we have calculated the number of events in time.
We are wanting to perform a count of the number of business units that have an events in time better than 90%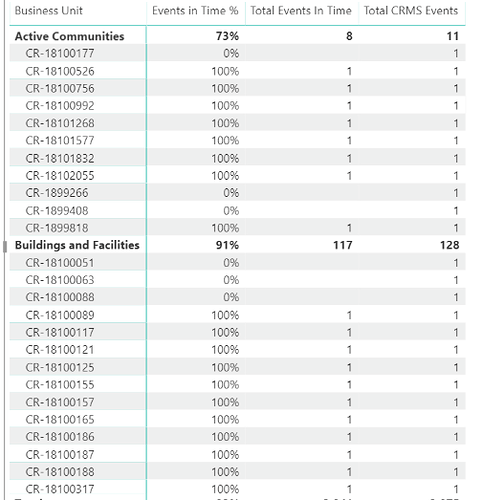 So in the example above we should see a value of 1 (one) as Buildings and Facilities is the only one that has a total Events in Time % above 90%.
I have tried the calculation
Business Units under 90% = COUNTROWS(
                                     FILTER(
                                            SUMMARIZE(
                                                      VALUES('CRM Events'[Business Unit]), "EIT",[Events in Time %])
                                                      , [EIT]<.9)
                                    )

However we would like this on a Card so it doesn't know the business unit context.
Can someone please assist.