Hi all,
I am trying to implement a logic and don't base on my requirement but don't know how to go about it.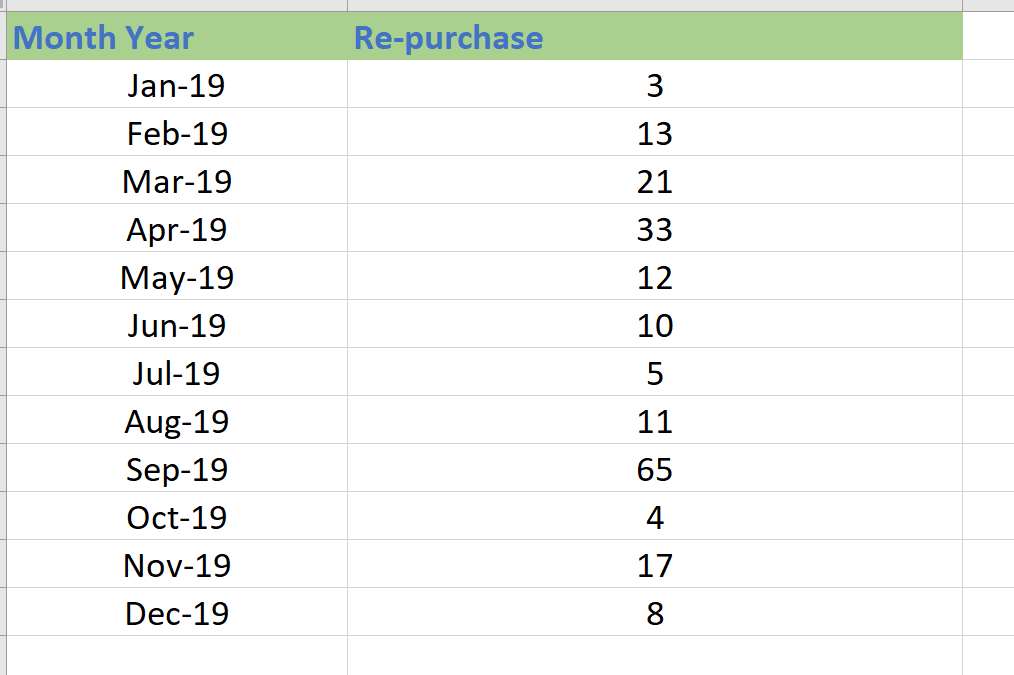 I want to display my report as seen above.
The requirement is:
Against the MonthYear column, find the difference in days between the first day of purchase and the next purchase within a given date range on the slicer. This measure already exists. The next step whichis the measure I want to compute, is check or do a case statement, e.g, case when the difference in days is >1 and =< 8 (the difference in days is greater than 1 but less or equal to 8) then 1 else 0. This last bit is the measure I want to put against MonthYear in the image above.
I have attached a file.
Thank you
Days_Between 1st_and_Last_Purchase.pbix (389.8 KB)