Hello Guys!
I hope someone can help out, I'm trying to do a Rule of Three to find the Shipping Cost Per Product.
= ( Nett Weight * Shipping and Handling) / Nett Shiping Weight
= ( 0.500 g * 927.64 $ ) / 1213.28 Kg
The results should be as follow :
To showcase the questions, I'm Highlighting one product.

The formula that I'm using is as follow, but the result I get is 38.65 $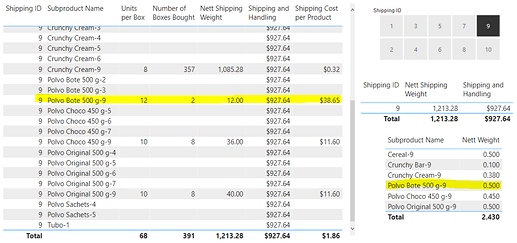 I attached the PBIX file for support.
Thanks guys!
Yeriel
Example Data.pbix (245.5 KB)