Hi Fellow Power BI Users -
Please advise how to allocate the warehouse charges to respective departments.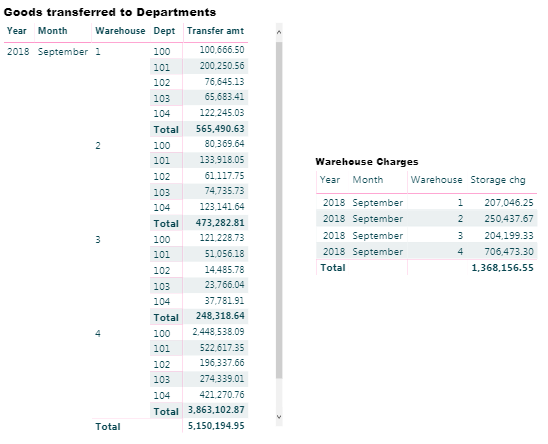 I have 2 tables as attached in the above. One table, on the left, shown the inventory amount transferred from warehouse(WH) to various departments and the other table, on the right, was the warehouse charges incurred by the respective warehouses for the departments. Warehouse charge, from the right table, is required to be allocated to departments, based on the amount of inventory that each department has drawn from the warehouse. For eg, warehouse charges of WH1 to be allocated to department 1 is $36,857 (ie ($100,666/565,490) * $207,046). Please advise which measure I should create to allocate the warehouse charges to departments.
Thanks in advance for any help.
Regards,
CDLM