Hello,
I am having this issue and wonder if anyone can help me with it. I have 3 data tables. As you can see, my Calendar_Cycles table does not have a individual date column, that is why I have connected Calendar_Days table with with 'Period ID' column.

and this is how they are connected (Relationship)


I want to get sales per day and they are not coming out as I wanted. As you can see on the screenshot below. When I make a table with Period ID, sales data comes out accurate( Table 2), when I add the date from 'Calendar_Days' table, data comes as table 1.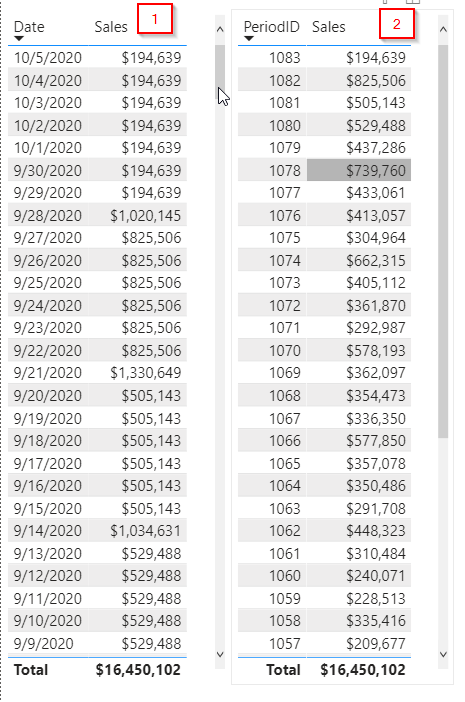 Is anyone here could help me with this issue? Appreciate all tips, tricks and comments.
Thank you,
Nipuna